Ephesians 1:2-12

Grace to you and peace from God our Father and the Lord Jesus Christ.

Blessed be the God and Father of our Lord Jesus Christ, who has blessed us in Christ with every spiritual blessing in the heavenly places, just as he chose us in Christ before the foundation of the world to be holy and blameless before him in love. He destined us for adoption as his children through Jesus Christ, according to the good pleasure of his will, to the praise of his glorious grace that he freely bestowed on us in the Beloved. In him we have redemption through his blood, the forgiveness of our trespasses, according to the riches of his grace that he lavished on us. With all wisdom and insight he has made known to us the mystery of his will, according to his good pleasure that he set forth in Christ, as a plan for the fullness of time, to gather up all things in him, things in heaven and things on earth. In Christ we have also obtained an inheritance, having been destined according to the purpose of him who accomplishes all things according to his counsel and will, so that we, who were the first to set our hope on Christ, might live for the praise of his glory.
The Genesis account tells the saga of creation in human time. Imagine… it was day six of the most fascinating week of all time. God turned to his right and looked at The Son. He made a proposal that paled the awesome creation of the previous five days. A proposal that stilled the birds in flight and the fish as they swam. A proposal that caught the undivided attention of heaven and hell. A proposal made only once in an eternity and once in a universe. A proposal only God could conceive. God said, "Let us make man! Let us make man like we are!"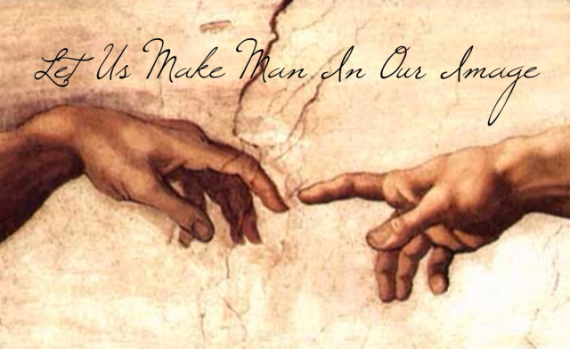 All the new creation united with breathless anticipation. The Son gave a confirming nod and smiled. His agreement sealed His fate and man's opportunity to live forever. Heaven rejoiced! Creation cheered! Hell shook! The Son approved a plan only He could accomplish.
The season of Lent is that time set aside in the church's liturgical calendar for us to seriously contemplate the amazing proposal God made on the "sixth day" of creation. These 40 days are days to reflect on God's fascinating design for the eternal soul of each person and how that plan was accomplished through the passion, death, and resurrection of The Son. To properly prepare for the celebration of Christ's victory at Easter, we must make a serious, spiritual attempt to recognize the enormity of God's grace to us – from the beginning.
Monica Boudreaux
---
PRAYER: Father, Give me a clearer understanding of your design for my eternal life. Thank you for the hugeness of your grace.
Related articles