SERENITY – Contented tranquility of mind, temper and countenance.                         (Oxford Dictionary)
Perhaps the most famous saying that uses the word serenity is Reinhold Niebuhr's Serenity Prayer. This prayer has been used by Alcoholics Anonymous and others as a prayer of centering and peace in a troubled world. The word and the prayer serve as a guide to stepping outside of yourself and giving your troubles to God. I highly recommend that you add this little prayer to your "go to" list of prayers.
The late Fred Craddock tells this story. Many years ago a pastor served an extremely small country church whose building was heated by coal heaters and whose plumbing was outside. The tiny congregation usually consisted of fewer than a dozen women at least 65 years old.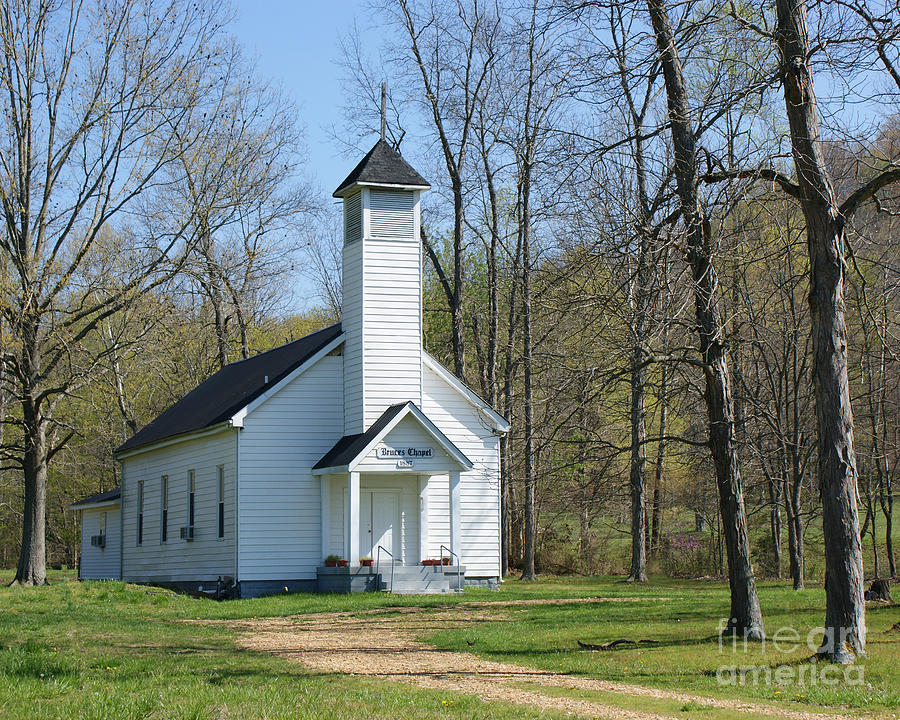 The church sat on a beautiful mountainside overlooking a picturesque valley. An old, abandoned dirt road ran from the church beside the mountain into the thick forest. Often, the pastor drove to church early, leaving the car in the parking lot to walk down the dirt road into the forest to commune with deer, wild turkeys and God.
One morning, however, the pastor was lost in the serenity of the place and realized he would be late starting the service. As he approached the church, the usual congregation of elderly women hovered near the outhouse. The pastor expected to be chastised for his tardiness, but instead, was greeted with sighs of relief. The women had seen the pastor's car, and not finding him in the church, thought something had happened to him. They were so glad to see him, they forgot how late he was!
That is real serenity! A place or state that gives us love and acceptance when we are not necessarily doing everything with perfection. Our world has, quite literally, been turned upside down. Negative prices for a barrel of oil, a virus with no cure, closed churches, closed malls, no sporting events, and we are not sure when even our new normal will come to be or what it will bring. There has never been a time when we have needed to grasp on to the inner serenity that the peace of God offers. Remember the words of Jesus, "Peace I leave with you; my peace I give to you. I do not give to you as the world gives. Do not let your hearts be troubled, and do not let them be afraid." That is the peace we need now.
Let us grab for the serenity that comes as we turn our focus on our God and Creator.
PRAYER
LORD, sometimes serenity is a hard place to reach. I ask you this day to give me the inner peace that is necessary to be at peace in a troubled world. I seek the healing balm that only you can give. May your Spirit be a part of me so I may be a part of you. In that unity I will achieve a level of peace that can only come from you. May that serene peace fall upon me today. Amen